February 24, 2024
@
10:00 am
–
1:00 pm
Vibrant, whole food recipes designed to nourish your soul!
21 Nile Street, Woolloongabba, 10am – 1pm
This plant-based class is a vibrant addition to Wholesome Bellies' already extensive list of masterclasses.
This class is ideal if you want to learn to create, wholefood, healthy nutrient dense recipes. The class is called "Bright and light" is designed to brighten up your life so that you can enjoy light foods but with as much flavour as our rich, hearty vegan meals.
Wholesome Bellies' classes are for all levels as all recipes are simple, using only a few key ingredients. Why complicate life 🙂
Classes are very personal and run by Fiona at our new venue at Woolloongabba. We take things slow, we have an absolute ball and then sit down to a relaxed light lunch (made by Wholesome Bellies). You'll leave the class with a full tummy and a full heart.
OUR MENU
Vegan ricotta and zucchini fritters
Medley of roast vegetables served on a bed of baby spinach topped with a green goodness pesto
Kale and roast Moroccan chickpea salad, with a creamy tahini salad dressing
San choy bow with lemon and coriander dressing
Smashed pea and mint, garlic infused bruschetta
Lemon polenta cake
This class is mostly gluten free however please let us know if you are gluten free or coeliac when booking so we can be sure to modify the items above to suit your dietary requirements. As a vegan establishment the use of nuts in our premises is high. Please note that our meals may contain traces of nuts.
Tickets are not refundable, however if unable to attend you can transfer the tickets.
Please note, whilst it doesn't happen often, if we don't reach our minimum number of six, this class may be rescheduled or a credit note/refund will be provided.
YOUR TEACHER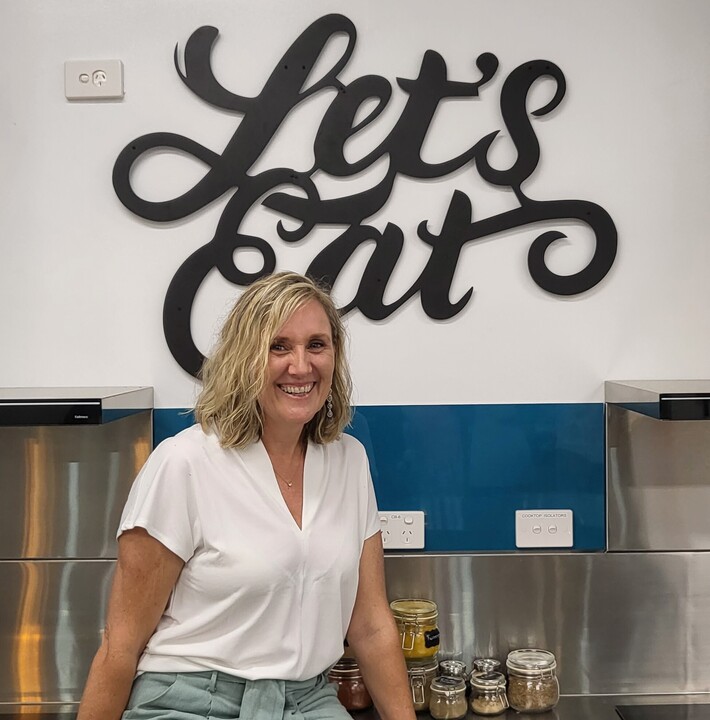 Lynn Johnstone, a seasoned home cook and passionate vegan joined our Wholesome Bellies family in 2021. To support her daughter's decision to go vegan she returned to University to study Nutrition and Dietetics. Since then Lynn has proudly published her own book Nourished Vegan: Teenagers Guide to help other families considering plant-based eating through wholesome recipes, practical tips and helpful information. Lynn's passion has inspired her to lead plant based workshops and classes across a variety of cuisines, which she is excited to share with people at any stage of their plant-based journey at Wholesome Bellies.