February 23, 2024
@
6:00 pm
–
9:00 pm
We are thrilled to bring this incredible brand-new plant-based Rustic Italian masterclass to you.
21 Nile Street, Woollongabba,6pm – 9pm
In this class, Fiona shares some of her family's authentic recipes, but with a vegan twist, removing the dairy and showing you creative ways to enjoy Italian food in a new way.  It's an absolute privilege to bring these recipes to life with our plant-based spin.  Ever wanted to know how to master the popular dish, Risotto? Well, in this class, we'll make two variations and you just how easy it is to create this nourishing, heart-warming dish.
This class is ideal if you looking to add more plant-based meals to your table. And if you love Italian food, and aren't plant-based, we promise you won't even miss the meat in the full-bodied, packed with flavour recipes.
Wholesome Bellies' classes are for all levels as all recipes are simple, using only a few key ingredients. Why complicate life
Classes are very personal and run by Fiona at our new venue at Woolloongabba. We take things slow, we have an absolute ball and then sit down to a relaxed meal with like-minded people. You'll leave the class with a full tummy and a full heart.
Our menu:
Polenta chips with chunky cashew pesto
Zucchini ravioli with a vegan spinach ricotta
Mixed mushroom risotto
Primavera risotto (asparagus, tomato, olives)
Rocket, pear, and candied walnut salad
Chocolate pretzel espresso tart
Please let us know if you are gluten-free or coeliac so we can be sure to modify the items above to suit your dietary requirements. As a vegan establishment, the use of nuts on our premises is high. Please note that our meals may contain traces of nuts.
Tickets are not refundable, however, if unable to attend you can transfer the tickets.
Please note, whilst it doesn't happen often, if we don't reach our minimum number of six, this class may be rescheduled or a credit note/refund will be provided.
YOUR TEACHER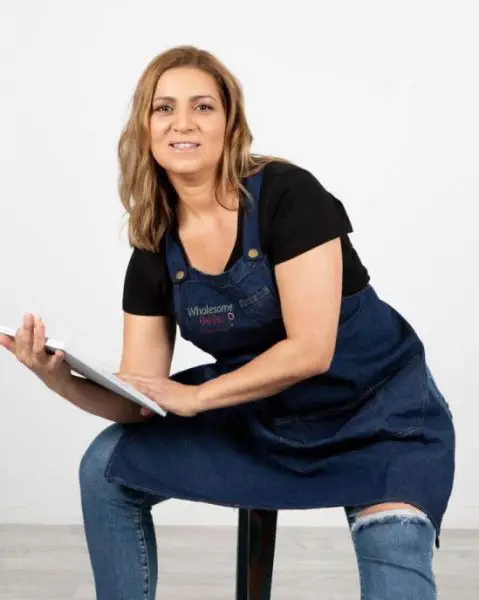 Our founder, Fiona Anchal will lead this class. A passionate plant-based foodie and expert home cook Fiona's approach is friendly and inclusive. Having grown up in a family restaurant with her mum as the head chef, her experience around cooking and making the most tasty, simple dishes comes purely from experience and heart-felt lessons. For Fiona eating a balanced, healthy plant-based diet is one of her most important values. Plant-based for over 14 years and raising two children plant-based her personal journey is inspiring. Learn first hand from our very own founder. You can find out more about Fi HERE