I wasn't always a plant-based eater. I was raised in an Italian family.  My mum was an incredible chef and my parents always owned and ran Italian restaurants.  I feasted on a traditional Italian diet and loaded up on dairy, pasta, chicken, fish, sliced meats and anything and everything Italian.  And I absolutely loved it.  I never questioned what we ate.  Our meals were home cooked, and mum's food was out of this world.  As a family we enjoyed a home cooked meal together every day and connecting over foods was always my favourite part of the day.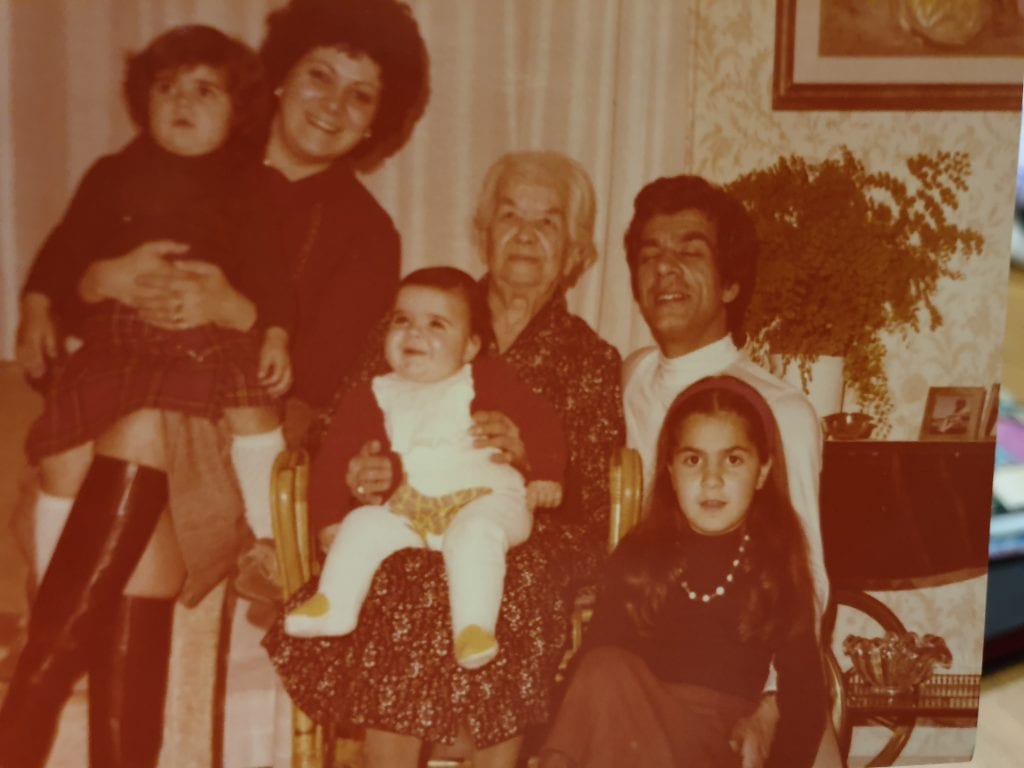 Our family in the late 70s. That's me on my mum's lap
Fast forward to 2007, my father, at 61, passed away suddenly of a heart attack.  It forced me to dig deep into why he left us at such a young age.  He had so much life to live, he was healthy, he'd just completed his first half marathon and he was in the peak of his life.  How could this happen? And why did it happen?
I didn't know what to do – all I knew was that health would become my priority.  I didn't know where to start until I attended a Tony Robbins seminar where he talked about vitality and health.  From that day I gave up meat and slowly moved towards a wholefoods diet.  And I say slowly because even today, I am still working on this.  My journey has evolved and now I do eat a predominantly plant based diet.  And with a recent auto immune diagnosis, I'm even more determined to become cleaner in my diet.
My diet is 95% plant based.  The reason I don't label myself as vegan or vegetarian is that it becomes very rigid.  I don't want my diet to be stressful and being a little flexible makes life easier.  And who isn't looking for more of that?
My diet is filled with fruit and vegetables, nuts, seeds, grains, legumes and the occasional tofu (and chocolate).
If I'm out and about and there is a bit of dairy, gluten or eggs in my meal I'm okay with that.  Even though that's no my preference, I do my best.  I'm also human and occasionally revert back to old habits.  I can go on a binge and indulge in foods that I know don't serve me.  I acknowledge that and just do my best to get back onto a clean diet that I know is best for me.
I truly believe we need to dial into our souls and find what works best for us.  Food is amazing.  It can be consumed in abundance; it can be easy and fun and nourishing.  Food is to be celebrated.