MOROCCAN FLAVOURS MASTERCLASS
Inspired by the incredible flavours of Morocco, this epic, plant-based cooking class will have you coming back for more. We'll learn to make a Moroccan inspired feast, cook together in a small, intimate group and then sit down and enjoy our delicious banquet.  In this class we'll learn to make, from scratch, four dishes (all plant-based) as well as home made flat bread.
A spiced roast cauliflower salad, served on a bed of hummus and topped with almonds.

Roast dutch carrots served with baba ganoush

Israeli Couscous with roast vegetables (or wild rice for gluten free)

Eggplant and chick pea stew

Home made flat bread
This is a hands on class limited to eight people, so be sure to get in quick. 
Can cater to gluten free – all dishes are gluten free and can provide gluten free bread.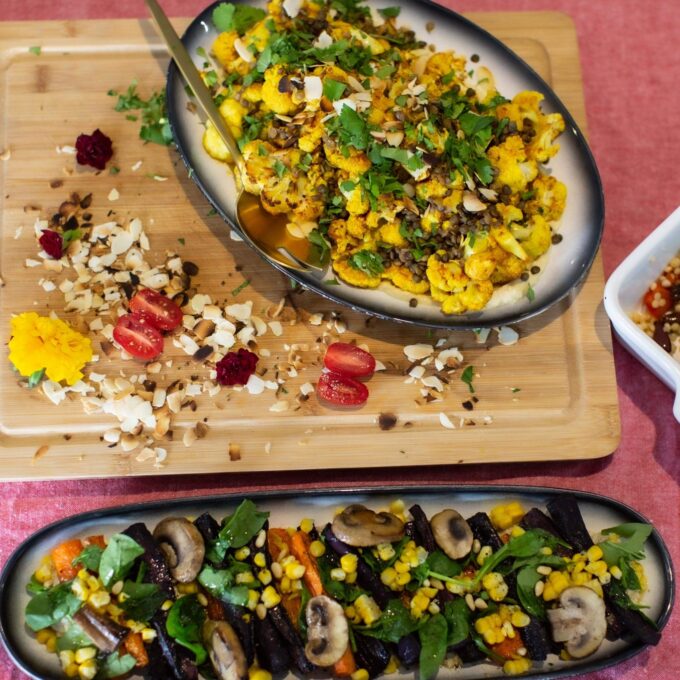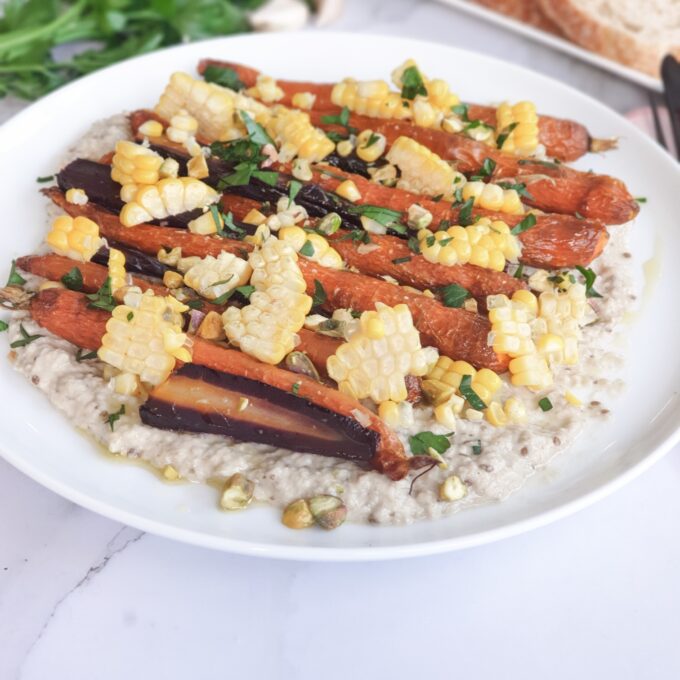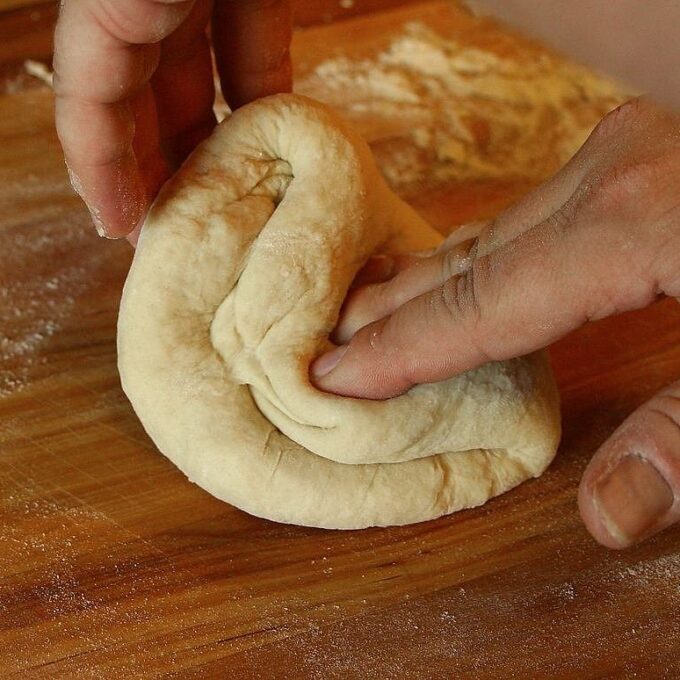 VEGAN GNOCCHI MASTERCLASS
Gnocchi is an absolute favourite dish for so many, and getting the texture and flavour right can be a bit tricky.  
There isn't a better way to spend a Sunday morning, cooking and feasting on gnocchi.   In this class we'll learn how to make a three variations of gnocchi and three pasta sauces – all 100% plant-based.
And we'll even whip up an almond, chocolate tart to indulge in after our gnocchi party.
Spinach gnocchi with a creamy mushroom carbonara sauce
Classic gnocchi with a classic tomato and basil sauce
Sweet potato gnocchi with a roast tomato and garlic sauce
Chocolate almond tart
This is a hands on class limited to eight people, so be sure to get in quick.  Unfortunately this class can't be catered for gluten free.
Born into and Italian family, with my mum as the chef in our family restaurant, cooking Italian food has always been my passion and come so naturally for me.  And then, rewind 17 years and I married into an Indian family, where my mother-in-law was the cook at their Indian take-away restaurants.  It seemed food was my destiny.
I'm excited to bring this first ever class to you, as I share my mother-in-laws recipes, handed down several generations.  It's an absolute privilege to bring these recipes to life with my vegan spin.  
Potato and cauliflower pakora with coriander chutney
Coconut broccoli and lentil dhal
Chole currry (chick pea)
Roast potato and cauliflower subji
Home made roti bread
Basmati rice
Breaking away from the traditional egg home made pasta, this class will leave you amazed with what's possible with plant based ingredients.
We'll create incredible home made vegan pasta.  As a team we will create three types of pasta and three pasta sauces.
Ravioli filled with vegan ricotta and spinach, served with a class napoli and basil sauce
Farfalle "bow pasta" with a roast cauliflower sauce
Fusilli with a walnut and lentil bolognese
This is a hands on class limited to eight people, so be sure to get in quick. 
Class schedule below.
Saturday 23rd January 2021
This class starts at 10.00 am and finishes at 1.30 pm.  The class is held at Morningside in Brisbane.
Click HERE to book
RUSTIC ITALIAN MASTERCLASS
Italian food is my absolute passion – it's what comes natural to me.  I've been working on this class for some time to come up with what I believe to be the best combination of Italian meals jam packed into one class.  
We'll work together to create some incredible Italian food, using recipes from my mother and grandmother, with a vegan twist.  This class is a true feast with entree, main and dessert.
This class is Gluten free.
Tomato and olive arancini balls
Polenta chips with spicy tomato sauce
Zucchini ravioli with vegan ricotta
Chocolate espresso cake